With love and respect for the writers of
The Toast
.
A relative you haven't seen hide nor hair of since the Civil War has come back, and he wants to sabotage the collective farm.
An animal has been injured in a way that eerily mirrors your life situation or that of someone close to you.
Someone is beating his wife like a beast, kicking her with his heavy soldier's boots. You are much better than him, because you only occasionally slap yours.
Your preferred method of flirting with women is grabbing and kissing them when they are alone and vulnerable. You figure this is okay, because you know they have "experience".


You've found your old father after years of separation, but now he wants to disown you because you sided with the Reds.

People who speak standard Russian dialect and don't "гутарить" stick out like sore thumbs in your village.
Your sleigh breaks the crust on the half-melted snow and spritzes the air with ice. It's cold, hard going, but this trip is your last hope.
Having slept with every passing soldier while your husband was away at war, you are now burning with syphilis.
You have been tasked with collecting bread for the Communist authorities. You know you won't succeed without violence.


That woman you've fallen for is probably a spy for the other side, but you don't care.

You walk home alone in the frigid air, through the barking of dogs and the bitter smell of burning dung.
When you arrive home, your wife carefully removes your heavy soldier's boots while you fumble at your Cossack coat with frozen fingers.
Your father and the other village elders were executed by the Reds. Or was that the Whites? It hardly matters now.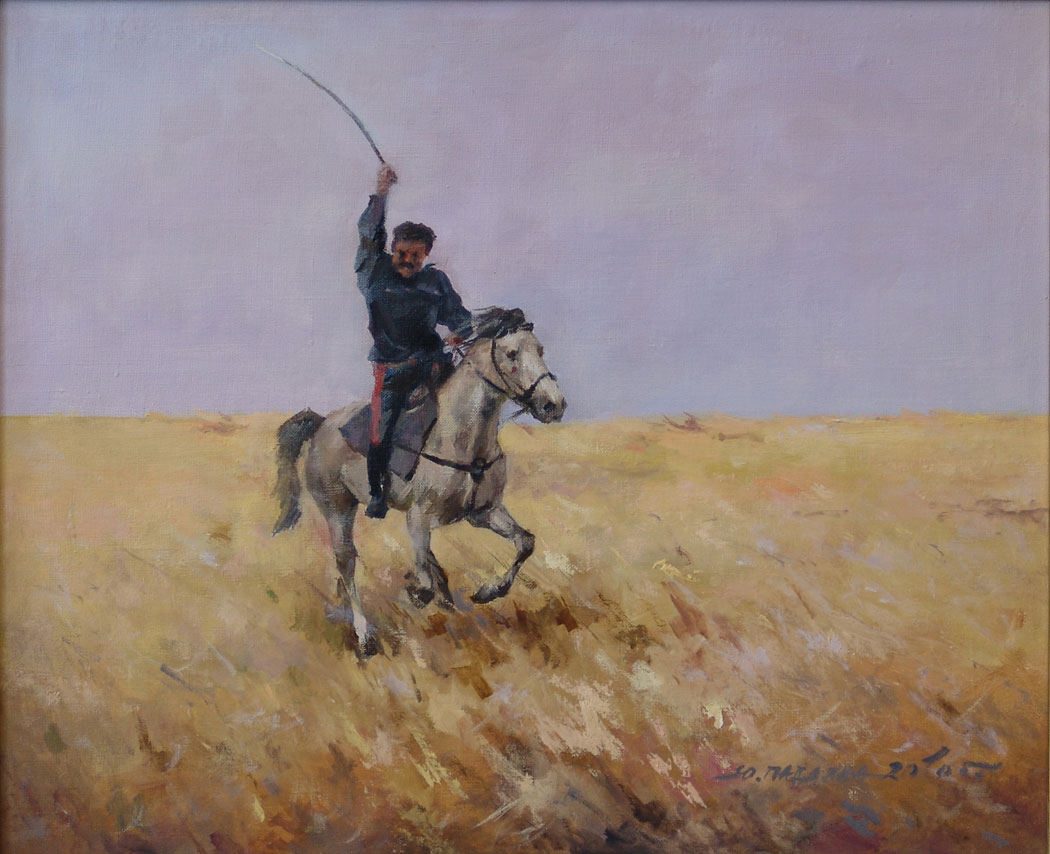 You attempt to make up with your husband after cheating on him, but he only beats you even more than before.

They thought you were killed at war, but here you are, back home, for better or for, okay, let's be honest, it's definitely going to get worse.
Your love interest teaches you how to read in the schoolhouse with the portraits of Lenin in the corner.
You would like to study in the city, but you can't; you are needed here, and the war and collectivization have stolen your youth.

Your whole family has died except for the children, and you know that you, too, will soon be gone.
An old friend has come knocking at your door. This would be fine, except that you fought each other in the Civil War.
Someone has ridden a horse into the ground. As you walk by, you catch its glassy, dead-eyed stare.
They keep telling you to abandon the child, but you know he must go on living, even if you don't.
The river flows on, indifferent to the immense human suffering surrounding it.


(If I had a dollar for every time Sholokhov wrote "heavy soldier's boots" . . .)